24th Nairobi International Book Fair Introduces Rights Trading
This year's Nairobi International Book Fair (NIBF) was organized by the Kenya Publishers Association in partnership with eKitabu, (the e-learning platform) and African Publishers Network (APNET) from September 27 to October 1, 2023, at the Sarit Centre in Nairobi. The 2023 NIBF was at its highest point since its inception and obviously met all features required for an international book fair – quality stands, exhibition set up, event stage, rich panel discussions, opening and closing ceremony with awards, and other events, especially the newly introduced Rights Café.
eKitabu, in partnership with the Kenya Publishers Association (KPA) and the African
Publishers Network (APNET), for the first time, converged rights professionals and editors from across the African continent and around the world to build a content market at the Nairobi International Book Fair (NIBF). The 24th edition of the Nairobi International Book Fair this year included a 'Rights Café' for business meetings and networking.
The Rights Café at NIBF 2023 focused on publishing, trading, and translation rights. African publishing rights professionals from Kenya, Nigeria, Rwanda, Ghana, Malawi, Tanzania, and Uganda met with each other and their counterparts from Argentina, Brazil, France, Germany, India, Italy, the Netherlands, the UK, and the USA.
Lawrence Njagi, now APNET Chairman and the Mountain Top Publishers managing
director, says that at the Nairobi International Book Fair "publishing professionals and the public coming together for intra-Africa trade would fulfill the government of Kenya's vision for business in Africa and with Africans."
Kiarie Kamau, who now chairs the Kenya Publishers Association and is CEO of East
African Educational Publishers, stated, "African books are still not well known beyond our
borders. "The Kenya Publishers Association is excited to see the Nairobi International Book Fair uplifted, providing a home for engagement and opportunities for publishers to showcase new and existing content from Africa, with the goal of building the market and moving books around the world."
Mary Maina, chair of KPA's NIBF Committee and Managing Director of Moran (E.A.)
Publishers said: "NIBF 2023 is the ideal destination for individuals seeking exclusive deals on print and digital books. NIBF offers numerous opportunities with publishers as well as authors, editors, illustrators, printers, and booksellers. Attendees can look forward to a fun-filled experience packed with learning and interaction alongside business associates and beloved local and international authors."
Mercy Kirui, senior manager of content at the show's commercial sponsor, remarked that "The inaugural Rights Café will be a new wellspring in African publishing. "We welcome publishers and literary agents to join [with others] who are coming to build relationships and buy rights for books."
This year's NIBF poses a challenge to the organizers to sustain and raise the bar in the next edition.
GPA-APNET African Publishers Symposium
The Ghana Publishers Association in partnership with the African Publishers Network (APNET) organized the African Publishers Symposium on the sidelines of the Ghana International Book Fair. The symposium was held on August 11, 2023, at the Meeting Room 2 of AICC. The topic of the Symposium was 'UNDERSTANDING PUBLISHING AGREEMENTS' and attracted 45 participants with some African publishers and international participants. The meeting targeted Publishers, Writers/Authors, Printers, and Booksellers/Distributors.
The symposium commenced with key remarks from the GIBF Chairman, President of Ghana Publishers Association (GPA) & APNET Vice Chairman – Mr. Asare Konadu Yamoah, and APNET Chairman & CEO of Mountain Top Publishers, Kenya – Mr. Lawrence Njagi. Mr. Njagi who delivered his presentation via Zoom apologized for his inability to participate in person and commended GPA and GIBF for putting together such a relevant event together to continue the discussion of African publishing and providing a platform for African publishers, printers, booksellers, and authors to acquire new knowledge.
Speakers & Presentations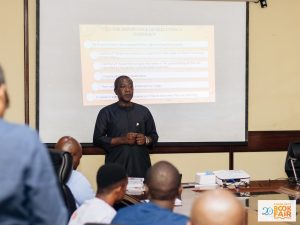 Understanding the techniques
of Publisher-Author Contract
– Mr. Samuel Kolawole (Lawyer, APNET Past Chairman, APNET Ex Officio
member;
CEO/MD of University Press Plc, Nigeria)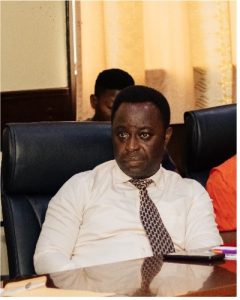 Management, Considerations
for Publisher-Printer Contract
– Mr. Kingsley Mate-Kole (Ag. General Manager, G-PAK)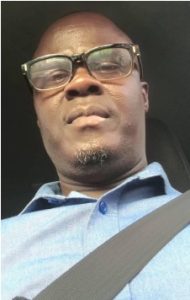 Understanding Bookselling
Perspectives in Ghana and Management of
Agreement between Publisher and
Bookseller/Distributor
– Mr. Stephen Brobbey (CEO, Stevebrob Publishing Services
Bookseller/Distributor)